CommunicAsia 2010
If you are interested in the latest technology in telecommunications, latest wireless technology and what are some of the upcoming mobile devices, you have to come down to one of Asia's more established IT communications events. CommunicAsia 2010 showcases the convergence of the latest digital technologies across mobile networks and applications, network infrastructure and satellite communications. Since 1979, CommunicAsia has established itself to be THE unparalleled one-stop ICT event platform in Asia.
CommunicAsia 2010 provides a broad spectrum of technologies and solutions to meet the converging streams of information technology and communication, of mobile entertainment and telecoms services, and of business needs and the digital lifestyle. Visitors can also enjoy distinct advantages of this Singapore ICT Event's suite of products and solutions that provide industry professionals with unmatched opportunities to learn about innovative trends and technologies, share knowledge and ideas with visionary leaders, and find the products and services they need, all under one roof.
Held in conjunction with EnterpriseIT and co-located with BroadcastAsia2010, this is the event that is set to address the complete convergence of technology, discuss on the development needs and opportunities in this dynamic industry.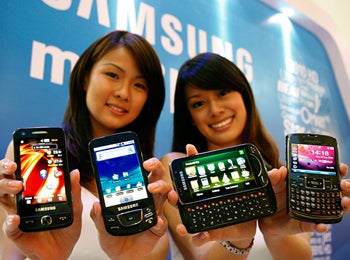 CommunicAsia caters to the full spread of convergent technologies and applications from industry leaders intended to enhance enterprises' mobility and users' lifestyle. EnterpriseIT is catered for enterprises across all industries keen to have the right enterprise solutions to meet the evolving needs of their business.
Here are some of the Key Exhibitors for CommunicAsia 2010 which include Arianespace, Asia Broadcast Satellite (ABS), C2SAT Communications, COMBA Telecom, CONSISTE, EUTELSAT Communications, FALCON Interactive, Fluke South East Asia, HARMONIC, IDIRECT Technologies, IRDETO, KEYMILE, LS CABLE, MICROTEX Energy, ORBIT Singapore, POWERWAVE Technologies, PRYSMIAN Cables and Systems, RAD Data Communications, Radio Frequency Systems, Samsung Electronics, SES World Skies, ST Teleport, VIACCESS, VIASAT, YAHOO! and ZTE.

Come down and experience the convergence of technology at work all under one-roof at Asia's most established ICT platform.

Date : 15 – 18 June 2010

Venue : Singapore Expo, Halls 3 – 6

Opening Hours: 15 – 17 June, 10.30am – 6pm ; 18 June, 10.30am – 4pm

Admission: FREE but restricted to trade professionals only. To register for a visitor badge to visit the exhibition, you can do so online before show days, or at Singapore Expo on show days (15 – 18 June 2010) with your business card. Minors aged 16 years and below will not be allowed entry into exhibition halls.

See more event hightlights here.