Museum Roundtable
From 14 Nov to 6 Dec 2009, there are many free and fun activities in 22 museums in Singapore. This is again another great effort from the National Heritage Board to bring museums and heritage galleries closer to the public. It seeks to develop a stronger museum-going culture amongst Singaporeans and tourists.
Singapore Philatelic Museum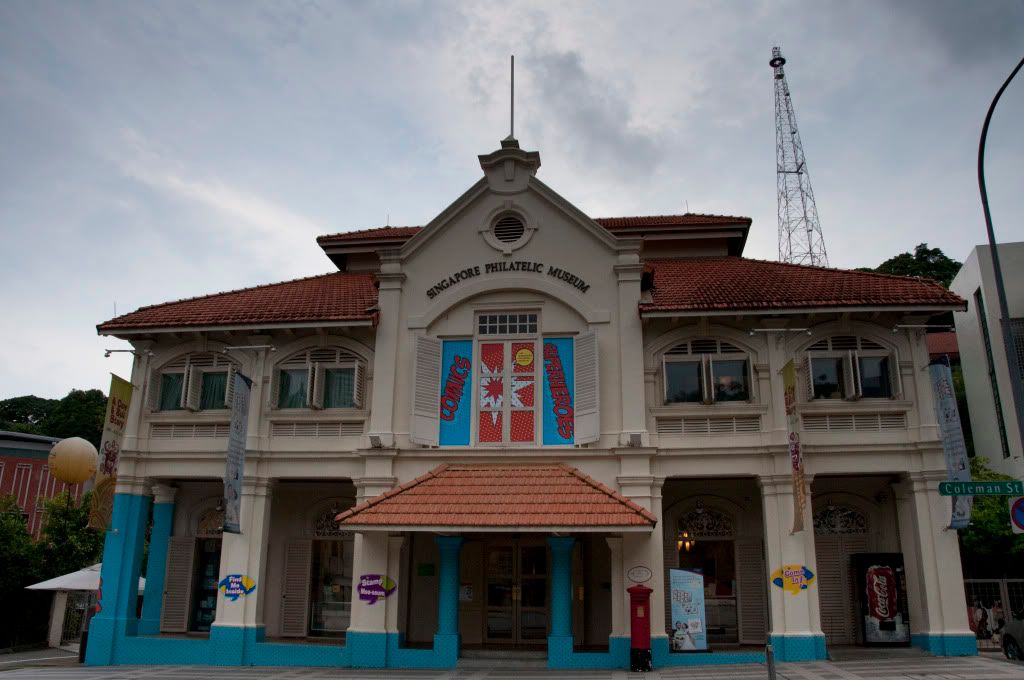 The highlight for this week is the Singapore Philatelic Museum Open House on this Saturday and Sunday (14 & 15 Nov 2009) from 9am – 7pm.
There are many programmes that brings fun and even allow you to learn new stuffs for your family. There will be workshops which you just pay for a very small fees ($4-5) such as:

'Kimekomi' doll making method workshop 14 Nov, 2 – 4pm.
For bookings: call Jonna at 6513 7348 / 6337 3888 or email: Jonna_Chan@nhb.gov.sg).
Discover Philippines! Workshop
15 Nov, 11am – 12.30pm
For bookings, please call 6337 3888.
There are also free admission to Curator's tour of "Bayanihan: Spirit of the Philippines" exhibition (15 Nov , 1 – 1.45pm) and the"From Piña to Fashion" exhibition (15 Nov , 2pm – 3pm).
For a taste of the Philippines food there is also the "So Sarap! – A Filipino Food Adventure"
15 Nov , 3 – 4pm.
If you are available on this coming weekends or if you happen to be in Singapore, why not drop by the Singapore Philatelic Museum which has free admission for these 2 days only!
Location
Philatelic Museum
23-B Coleman Street, Singapore 179807
Tel: +65 6337 3888
Fax: +65 6337 8958
www.spm.org.sg